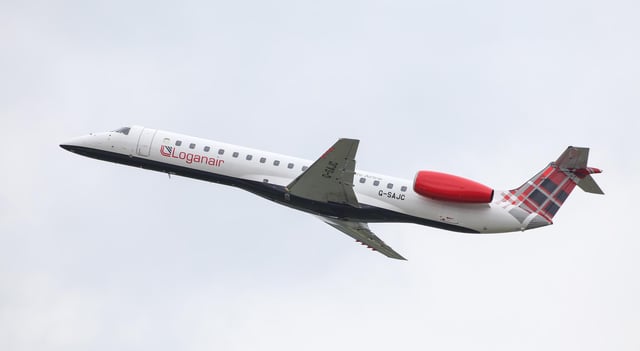 Loganair ditched its planned Glasgow-Newquay route after Easyjet announced peak summer flights
That's because as lockdown restrictions are eased in Scotland, the indications are that foreign travel will remain off limits for some time.
For airlines which have flown hardly anyone anywhere for months, the domestic UK market is likely to become the immediate focus.
Scotland could find itself at the heart of that limited aviation revival, both bringing staycationers from other parts of the UK and taking Scots on holiday to England, Wales and Northern Ireland.
Loganair chief executive Jonathan Hinkles said his past battle against Flybe proved former American Airlines chairman Bob Crandall's view that aviation is a "nasty, rotten business". Picture: Chris James/Loganair
Such may be the keenness of airlines to make whatever money they can with international travel on hold, existing and possible new Scottish routes…