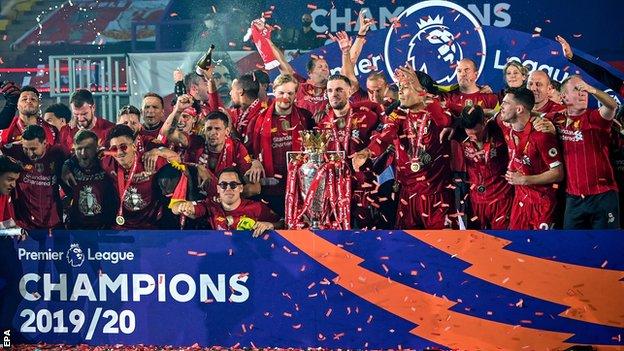 It was among the most turbulent and seismic weeks in the history of English club football.
Starting with the leak of an explosive proposal to shake up the game in a way not seen since the early 1990s, it ended with unedifying squabbles between the game's authorities. Along the way were demands for resignations and external regulation.
Rarely, if ever, has domestic football politics felt so febrile.
Amid an unprecedented financial crisis and fraught relations with both fans and government, football's various factions are drawing breath. So how has the past seven days impacted the sport, and what could happen next?
A bigger bailout?
It may have taken two weeks longer to materialise than the Culture Secretary Oliver Dowden had predicted last month, but on Thursday the Premier League finally came up with the bailout it had been under mounting pressure to deliver to help the English Football League (EFL) clubs cope without…
— to www.bbc.co.uk