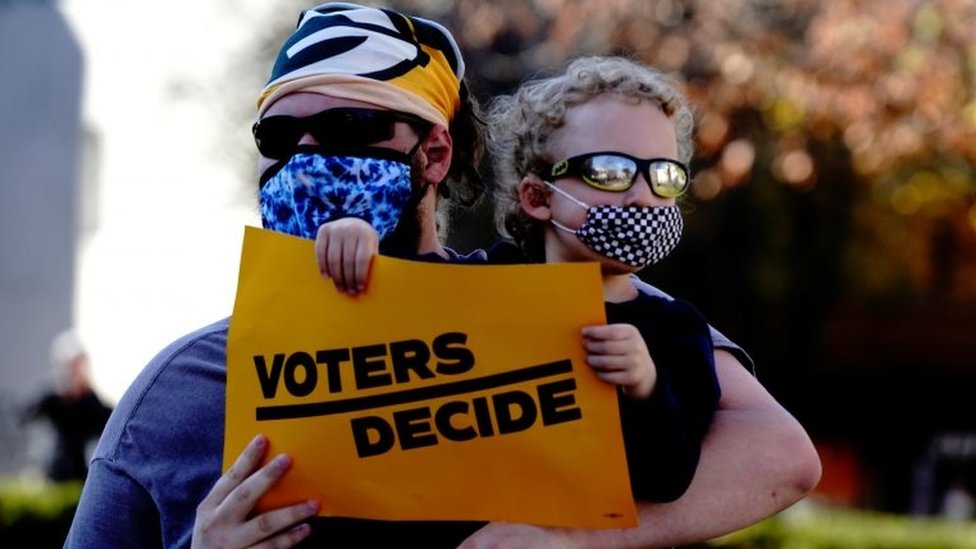 A small but growing number of Republicans are backing calls for President-elect Joe Biden to be given daily intelligence briefings.
Lindsey Graham, a key Trump ally, was among those saying Mr Biden should get the secret presidential memo, as is usual with incoming presidents.
But most Republicans in Congress are standing by Donald Trump in refusing to acknowledge Mr Biden's victory.
The result was called by US media last weekend but some counting continues.
Donald Trump has launched a slew of legal challenges claiming widespread electoral fraud, although his team has yet to provide any evidence.
— to www.bbc.co.uk