28 January 2021, 17:10 | Updated: 28 January 2021, 17:56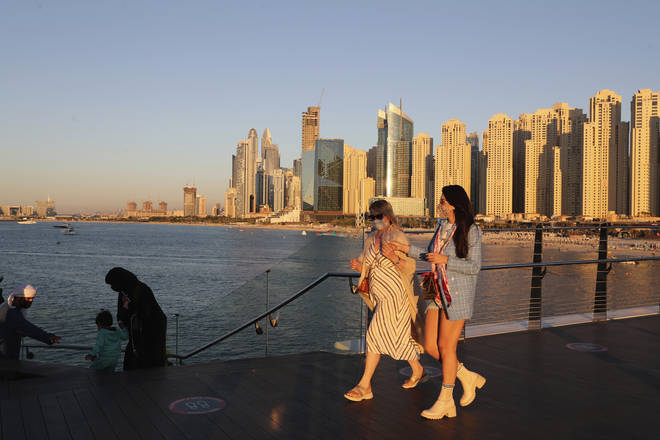 The UK's travel ban has been extended to include United Arab Emirates, Burundi and Rwanda, with British nationals returning from those countries now having to self-isolate at home.
From 4am on Friday morning all arrivals who have, in the 10 days before their arrival in the UK, been in these destinations and their households will have to self-isolate immediately, and will not be eligible to use Test to Release.
There will also be a flight ban on direct passenger flights from the United Arab Emirates, which includes Abu Dhabi and Dubai – popular holiday destinations for Brits.
Read more: Sir Keir Starmer tells LBC he supports PM's 'perfectly legitimate' Scotland trip
A number of influencers have visited the UAE in recent weeks despite the UK's ban on leisure travel, insisting…
— to www.lbc.co.uk