Warnings remain in place across parts of Scotland as heavy snow continues to cause traffic delays and other hazards.
Bus and rail travel has been disrupted with an amber weather alert across much of the central belt.
Emergency services have also been called out to a number of road accidents, including a lorry crash on the M90 near Dunfermline in Fife.
Police said there were no reports of any injuries after the HGV jack-knifed on the motorway on Tuesday morning.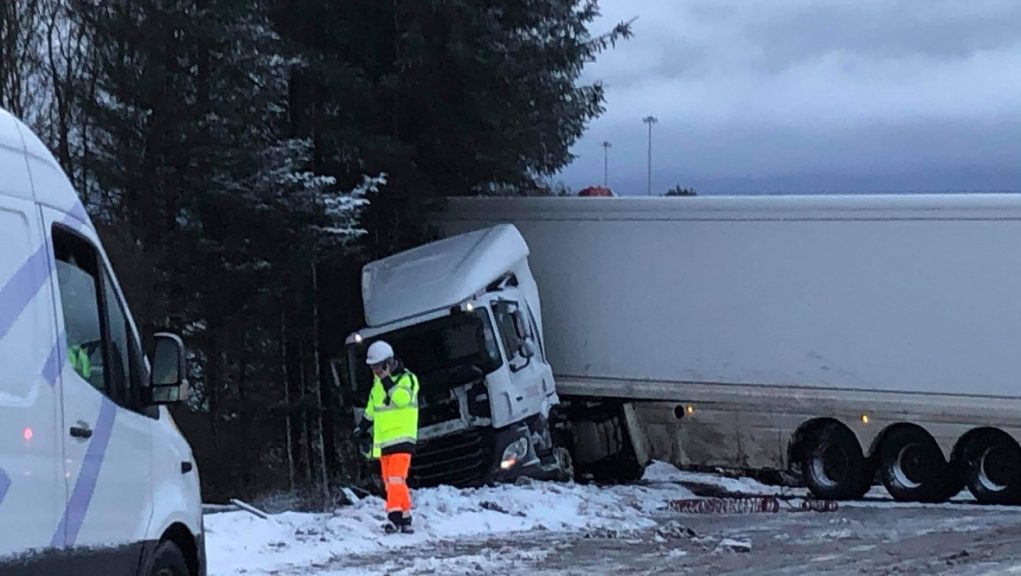 Transport Scotland has reported temperatures down to nearly -18C at Bannockburn in Stirling.
Speaking on Good Morning Scotland, Transport Scotland manager Stein Connolly said: "We had 146 gritters out last night.
"All the trunk roads are open, but there are some places where it's just passable.
"There has been a couple of accidents – police are working to get these clear, but it's maybe better to leave it until a safer point in the day [to travel].
"We did…
— to news.stv.tv