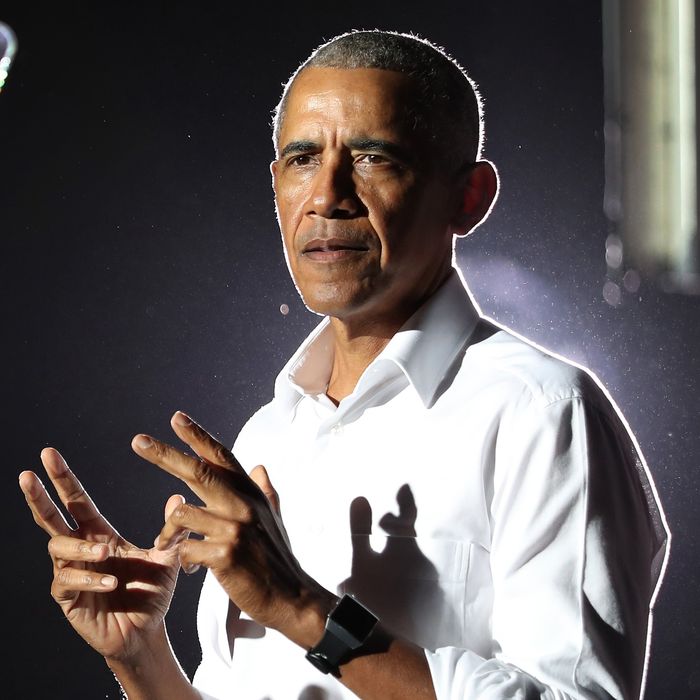 This man isn't a police-and-prison abolitionist.
Photo: Joe Raedle/Getty Images
On Monday, Barack Obama made his most definitive statement yet about activist calls to "defund the police": do not, he advised, use the phrase "defund the police." The backlash he got from progressive lawmakers focused on his apparent decision to treat the issue as a "snappy slogan" rather than a policy demand. But he did pass judgment on its policy merits — just obliquely, and without any clear interest in seeing it work.
Here's what he said during his Monday appearance on Snapchat's "Good Luck, America" show:
If you believe, as I do, that we should be able to reform the criminal-justice system so that it's not biased and treats everybody fairly, I guess you can use a snappy slogan, like "defund the police."
…
— to nymag.com