However much we blow our own trumpet over here at the Upside (parp parp!), it's important to acknowledge that we are truly no pioneers in the field of 'good news'.
But this week we did at least meet someone who is.
Sir Martyn Lewis ruffled feathers at the BBC back in 1993, when as one of its high-profile newscasters, he suggested that news was too grim and needed leavening to stop audiences switching off. He was given short shrift, and left the broadcaster a few years later.
These days the BBC does have a team dedicated to solutions-focused news, and has seemingly made efforts throughout the Covid crisis to ensure that more constructive stories of optimism and hope peek through. Lewis remarked on this during a recent encounter with a senior executive.
"I know the BBC moves slowly," Lewis told him, "but even by its standards 27 years is a long time to get something off the ground."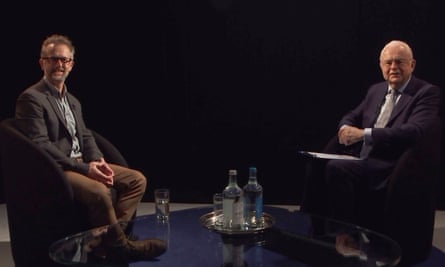 Socially distanced optimism

Photograph: Nick Ashley/CTN
We sat down for a half-hour chat with…
— to www.theguardian.com