14 February 2021, 12:08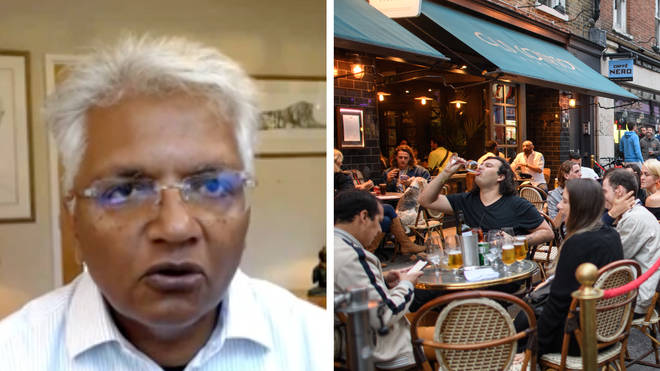 Talk of pubs reopening in April is "premature" and pub bosses need to realise there is a danger of going "back to square one", a health expert has warned.
The warning comes amidst reports that pubs and restaurants will be permitted to serve people outside from April, if Covid-19 cases continue to fall.
As rates have fallen across the country, it has sparked hopes the ailing hospitality sector could be given a much-needed boost – and mean thirsty Brits can once again attend their favourite watering holes.
However, Dr Bharat Pankhania, senior clinical lecturer at the University of Exeter medical school, said the discussions were "premature, because we don't know what the state of cases will be in the country at that point in time.
Read more: PM to lay out roadmap for easing lockdown over coming months on…
— to www.lbc.co.uk