The Queensferry Crossing was closed for three hours due to falling ice
Snowfall in Scotland has caused major disruptions across the country, with roads and schools being forced to close in some areas.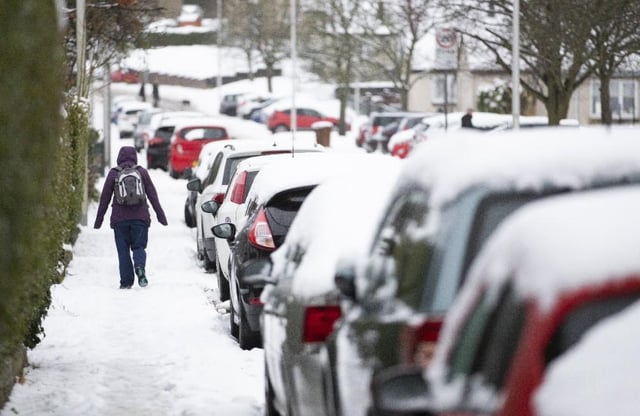 There has been heavy snow and ice patches across areas of Scotland, causing travel disruption (PA Media)
Here's everything you need to know about road closures, school closures and continued disruption across the country.
Freezing temperatures, high winds and heavy rainfall caused disruption to many of the country's roads on Friday 4 December.
The Queensferry Crossing, linking the M90 between Edinburgh and Fife, was closed to traffic at 6am due "falling ice and snow".
The three-hour closure caused enormous traffic queues before it reopened just before 9am.
Traffic was diverted over the Kincardine Bridge linking Falkirk and Fife, which affected the M90, M92 and M91 roads.