A former private secretary to Prince William has been named the UK's new top civil servant.
Simon Case will take up his role as the new cabinet secretary on 9 September, the Cabinet Office confirmed.
Aged 41, he is the youngest holder of the role since 1916.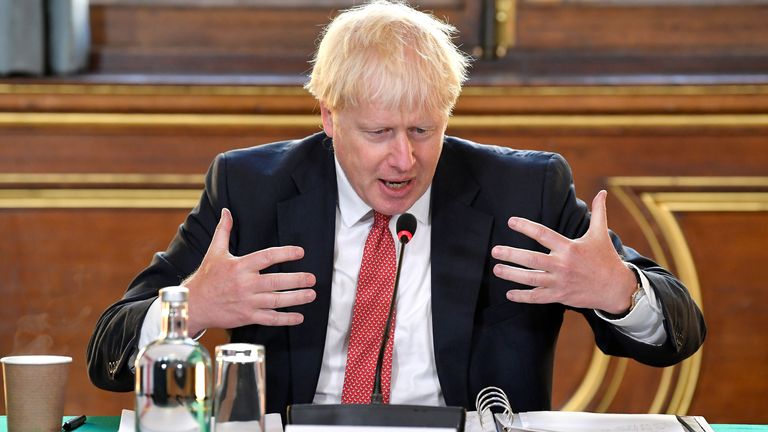 He spent almost two years working as the Duke of Cambridge's right-hand man, before temporarily moving to Downing Street earlier this year to help with the government's response to the coronavirus pandemic.
Mr Case will be responsible for overseeing the day-to-day running of the government and ensuring it joins up with Prime Minister Boris Johnson's policy agenda.
Sir Mark Sedwill announced in June that he would be stepping down as cabinet secretary.
His decision followed reports of clashes with Dominic Cummings, the PM's chief adviser.
The appointment comes as an overhaul of Whitehall by Number 10 continues.
Five senior civil servants have left their roles so far this year, under the so-called "hard rain" shake-up reportedly orchestrated by Mr Cummings.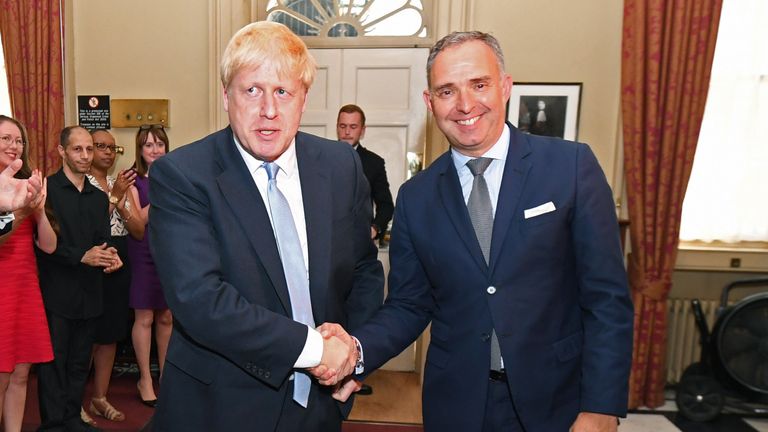 The PM said Mr Case would be a "fantastic" cabinet secretary, adding: "His years of experience at the heart of government and working for The Royal Household make him ideally suited for this crucial role."
Mr Johnson also thanked Sir Mark for his "outstanding service to the government and the country as a whole".
"After serving for decades with great distinction, I believe he has earned the gratitude of the nation," the PM added.
Mr Case said it was an "honour" to be appointed.
"Over these few months of working on the COVID response, I have seen how much hard work is being done by the Civil Service to support the government and our country through unprecedented times," he said.
"It is a privilege to come into this role to lead a service that is working day in, day out to deliver for people right across the country.
"I'm grateful to Mark for the kindness and support he has given me in my career and I wish him well for his next chapter."
Listen to the Daily podcast on Apple Podcasts, Google Podcasts, Spotify, Spreaker
Before his stint at Kensington Palace, Mr Case was one of the UK's top officials working on border issues between Northern Ireland and the Republic created by Brexit.
He was appointed director general at the UK Permanent Representation to the EU for the UK-EU Partnership in March 2017, a job which saw him lead the UK government's work on "exiting and seeking a new partnership with the European Union".
Mr Case served as David Cameron's principal private secretary when he was PM, carrying out the same role for his successor Theresa May for a number of months in early 2017.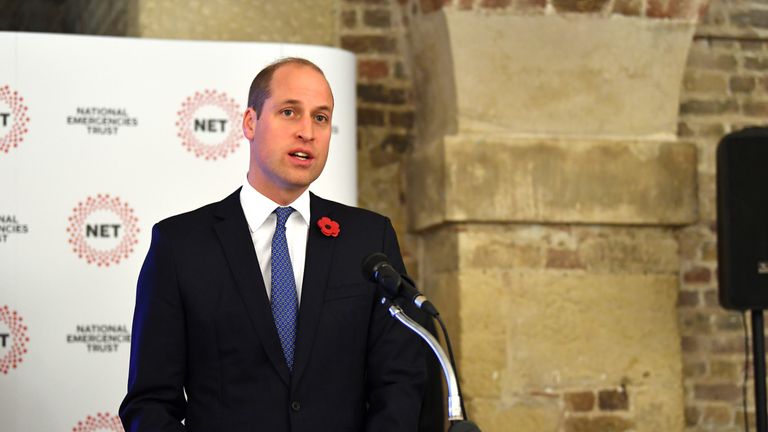 Analysis: Royal role could prove perfect experience for Simon Case's new job
By Rhiannon Mills, royal correspondent
Only the most avid of royal watchers would know his face or who he is. Simon Case was always at the big events, but like all royal private secretaries, he tended to keep a low profile.
It's his work behind the scenes, as the Duke of Cambridge's right-hand man, that means Prince William will undoubtedly be disappointed to see him moving on.
Mr Case was a key strategy man within a relatively young Kensington Palace team.
During his tenure Prince William has certainly come across as more statesmanlike, especially during sensitive diplomatic tours to the likes of Israel and the Occupied Palestinian Territories, and to Pakistan.
Mr Case had big shoes to fill when he took over from Miguel Head, Prince William's longstanding private secretary, but coming from the world of politics he has appeared to bring something new to the palace.
During his time Prince William has seemed more at ease and relaxed in his royal role, and while some of that will have come from William himself, others will credit Mr Case with being instrumental in reshaping William's image.
Since he took on the palace job in 2018 it has been a tumultuous time for the royal family.
Already seen as a time of transition for the monarchy, with members of the family getting older, there was then the falling out between Prince William and Prince Harry to deal with across the households.
Potentially perfect experience for a man now tasked with smoothing relations across the political divide and the civil service as we continue to weather the COVID crisis.