The humorous names given to Scotland's gritter fleet has inspired roads authorities from the United States to Russia to launch naming competitions for their own snowploughs.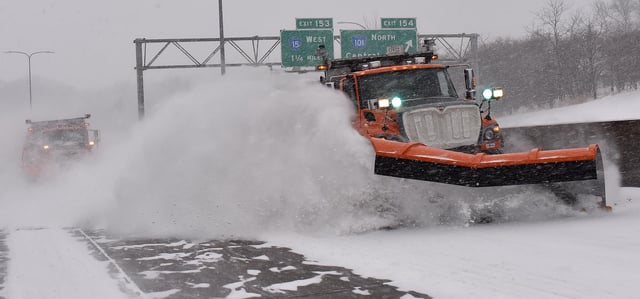 A Minnesota snowplough in action. Picture: MNDOT/DRG
It comes as the likes of Sir Andy Flurry, Lew-Ice Capaldi and Gritter Thunberg gaining such a following that an online tracker showing their movements has clocked up more than 100,000 hits a day.
The US states of Michigan, Minnesota and South Dakota are among those following Scotland's lead to soliciting names for their winter fleets.
Stateside name suggestions have included Salter Mondale, Lake Snow Be Gone and Plowy McPlowface.
Traffic Scotland's trunk road gritter tracker shows the likes of Gangsta Granny Gritter, For Your Ice Only and Mr Plow in action. Picture: Transport Scotland
The return of widespread snow across Scotland last week…
— to www.scotsman.com