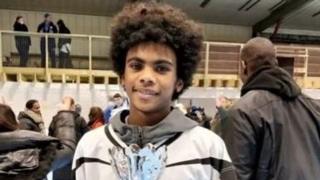 A 14-year-old boy died after suffering an allergic reaction to popcorn he ate at a cinema, a coroner has ruled.
Ruben Bousquet was with his parents at the Odeon in Greenwich, south east London, on 18 April 2019, when he became unwell.
He was "exquisitely sensitive to food allergies" including cow's milk, raw egg and soya, the inquest heard.
Coroner Andrew Harris said the popcorn had been cross-contaminated with milk, triggering Reuben's allergic reaction.
The family rushed home to get Ruben's EpiPen, which he had left behind, but they were too late, the inquest heard.
Southwark Coroner's Court was told Ruben had regularly visited the same IMAX cinema and had eaten the same brand of sweet popcorn before.Mr Harris said the cinema's food supplier…