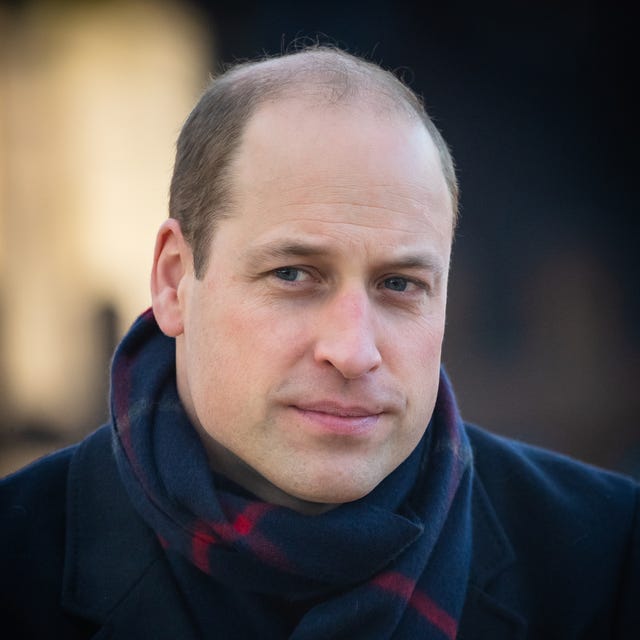 Samir HusseinGetty Images
While the senior members of the royal family all have active social media accounts, it's not often that they post on them directly. But now, Prince William is using his platform to personally speak out on the important topic of racism in football.
As President of the FA (Football Association), after hearing that police are investigating racist comments directed to a number of Manchester United players online, the future king wanted to air his thoughts. Writing a three-part series of tweets, Prince William began by saying, "Racist abuse – whether on the pitch, in the stands, or on social media – is despicable and it must stop now."
He continued on, "We all have a responsibility to create an environment where such abuse is not tolerated, and those who choose to spread hate and division are held accountable for their actions. That responsibility extends to the platforms where so much of this activity now takes place."
Prince William also added that he was in full support of all clubs, players, fans of the game and organisations who take action and call out racist behaviour and abuse. He signed off the statement with a 'W' for William: "I commend all those players, supporters, clubs and organisations who continue to call out and condemn this abuse in the strongest terms. W."
Manchester United and England star Marcus Rashford, one of the players targeted, described the abuse as "humanity and social media at its worst". Greater Manchester Police (GMP) also released a statement saying, "These hateful words have no place anywhere in our society, whether online or otherwise. A number of these comments have been reported to us and we are liaising with those involved to provide support and we will be investigating these crimes thoroughly."
This content is imported from Instagram. You may be able to find the same content in another format, or you may be able to find more information, at their web site.
The tweets were also shared on Prince William and his wife Kate Middleton's official Instagram account, @KensingtonRoyal, which has 12.3 million followers – many of whom have already commented in agreement with the prince.
"Thank you for standing with the players Prince William 💗 this is such an important topic," wrote one. Another added, "Great saying Your Royal Highness! 💯🙌 We live in the 21st century and this time should have no place for racial abuse or any abuse of that sort. Its on us to make this a better place to live indeed!"
Racism is a topic that William's brother and sister-in-law, Prince Harry and Meghan Markle, have also been vocal about in the past, with the Duchess making an incredibly moving speech about the Black Lives Matter movement last summer.
In the video, Meghan shared her own memories of the LA Riots that took place back in April 1992, sparked by footage of police violently arresting and beating Rodney King, a Black man, and then later being acquitted of any wrongdoing. She also said she hopes for a better, more equal future.
It's great to see Prince William, and all those in positions of power, using their voices for good.
The latest issue of Cosmopolitan UK is out now and you can SUBSCRIBE HERE.
Like this article? Sign up to our newsletter to get more articles like this delivered straight to your inbox.
This content is created and maintained by a third party, and imported onto this page to help users provide their email addresses. You may be able to find more information about this and similar content at piano.io
— to www.cosmopolitan.com