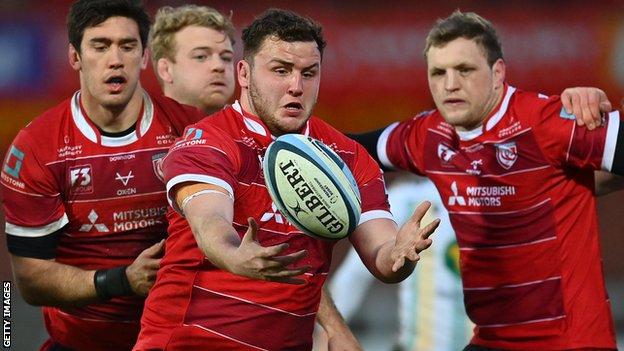 The RFU council has scrapped relegation from the Premiership this season.
After a vote passed on Friday with a "strong majority", the league will expand to 13 teams next term, with one side promoted from the Championship.
There will now be engagement with the league's broadcaster, BT Sport, along with clubs, sponsors, players and fans on what happens for future seasons.
The RFU said promotion and relegation could be put on hold for "three or four seasons" as it reviews the calendar.
It is hoped any changes to the domestic calendar will give additional preparation time for England players leading up to the World Cup in 2023.
The RFU said it would also be working on new minimum standards both "on and off the field" any team promoted from the Championship would have to meet.
Any new proposals will be voted on by the RFU council before the end of this campaign.
"We welcome today's decision and thank the RFU Council members for their…
— to www.bbc.co.uk