Northern Ireland's Health Minister Robin Swann has said it is "highly unlikely" that coronavirus restrictions will be eased at the end of the six-week lockdown on 6 February.
Mr Swann made the statement as the region registered a record daily number of fatalities from Covid-19, with 26 people confirmed to have died in the region in the last 24 hours.
"We are in the middle of our six-week lockdown, we said we'd review where we are on January 21, as to what steps we will take on February 6," Mr Swann told the BBC.
"It will be highly unlikely that we will see any great easement of where we currently are. These conversations are being had by many governments across these islands, across the world, as to what steps we can take," he said.
Mr Swann also said the R-number has dropped from 1.8 immediately after Christmas to 0.7 this week but warned that the average number of infections was still high.
"We're still looking at 1,000 positive cases, on average, per day. Those are high numbers," he said, adding that the numbers in hospitals were "massive", with over 840 patients currently hospitalised.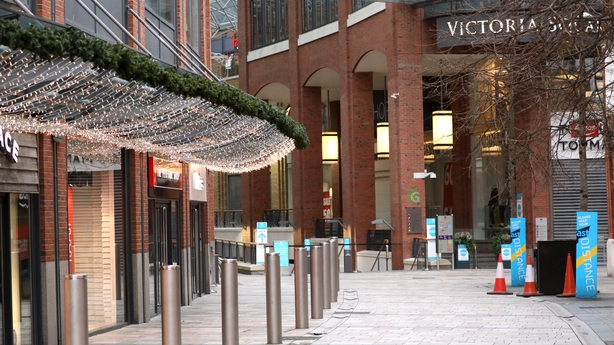 This afternoon the Department of Health said a further 26 people have died with Covid-19, a record daily number for the region.
Twenty-one of them happened during the past 24 hours and takes the official Department of Health toll to 1,559.
There are also 1,052 new cases from tests on 4,135 individuals, taking the cumulative total of positive tests to 93,834.
There are 840 confirmed coronavirus patients in hospital in the north.
A record number, 63, are in ICU, with 47 of them of them on ventilators.
The average 7-day infection rate for Northern Ireland is 403.4, down 412.9 yesterday.
The area with the highest rate remains Armagh, Banbridge and Craigavon on 638.3, followed by Mid Ulster on 604.7
The lowest rate remains Ards and North Down on 226.3.
According to Northern Ireland's statistics agency, Nisra, the coronavirus-linked death toll in the region has passed 2,000.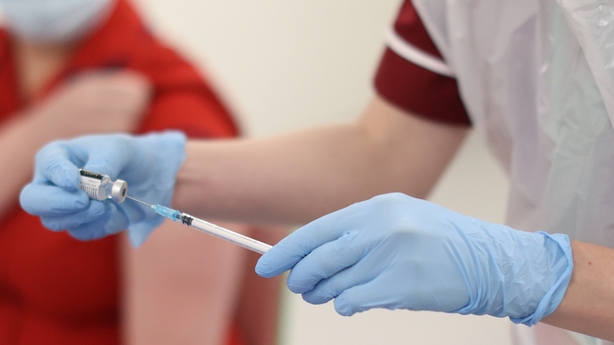 The agency provides a broader picture of the impact of Covid-19 than the death toll reported by Stormont's Department of Health.
The department's statistics focus primarily on hospital deaths and only include people who have tested positive for the virus.
Nisra obtains its data from death certificates in which Covid-19 is recorded as a factor by a medical professional, regardless of where the death took place. The person may or may not have tested positive for the virus.
It has reported coronavirus as a factor in 2,019 deaths that occurred up to 8 January.
The statistics agency reports its Covid-19 data with a week lag.
It found that 103 Covid-19-linked deaths occurred in the week 2-8 January.
The comparative total number of deaths reported daily by the Department of Health stood at 1,438 on 8 January.
---
---
Nisra said 7 January also saw the joint highest number of deaths, 25, in one day during the pandemic. That toll was also recorded on 9 and 22 April last year.
Of the 2,019 deaths recorded by Nisra by 8 January, 1,247 (62%) occurred in hospital, 622 (31%) in care homes, 12 (0.6%) in hospices and 138 (7%) at residential addresses or other locations.
The 634 deaths which occurred in care homes and hospices involved 149 separate establishments.
Nisra also provides an analysis around the total number of care home residents who have died, whether in their home or in hospital, having been transferred for treatment.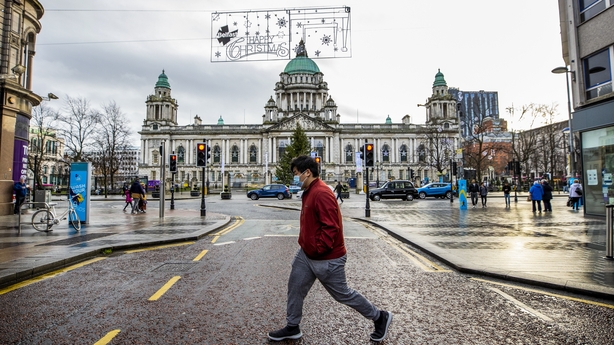 Up to 8 January, the deaths of 802 care home residents were linked to coronavirus, 180 of which occurred in hospital.
Care home residents make up about 40% of all deaths linked to Covid-19 in Northern Ireland.
In the week 2-8 January, 145 coronavirus-linked deaths were officially registered in Northern Ireland, some of which occurred before that week as deaths can take a number of days to register.
While this was the highest number of deaths registered in one week since the outset of the pandemic, Nisra said delays in registering deaths due to the Christmas period may have been a factor in that.
Meanwhile, figures from the Department of Health show that 114,567 people have received a first dose of the Covid-19 vaccine and 19,264 have received their second dose.
In total, 133,831 doses have been administered throughout Northern Ireland.
Additional reporting Vincent Kearney
— to www.rte.ie