Regina Martínez Pérez was considered an enemy of the state. The 48-year-old journalist had made powerful foes investigating allegations of collusion between political leaders, security forces and narcotraffickers in the Mexican region of Veracruz.
She was a source of irritation for four consecutive state governors, highlighting violence, abuses of power and cover-ups in the pages of Mexico's foremost investigative news magazine, Proceso.
Her stories highlighted horrific episodes such as the case of an elderly indigenous woman who was beaten, raped and left for dead by soldiers, and the torture and massacre of passengers on a local bus.
Known to her friends as La Chaparrita or "Shorty", Martínez was a 4ft 11in chain-smoker who found solace tending her garden. She was also a fearless investigator of gangland executions, police assassins, forced disappearances, and corruption schemes.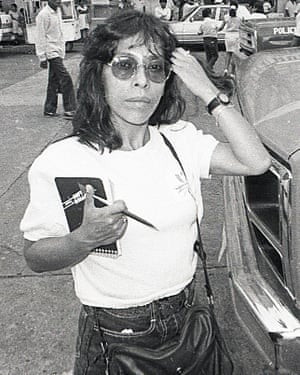 "Her…
— to www.theguardian.com