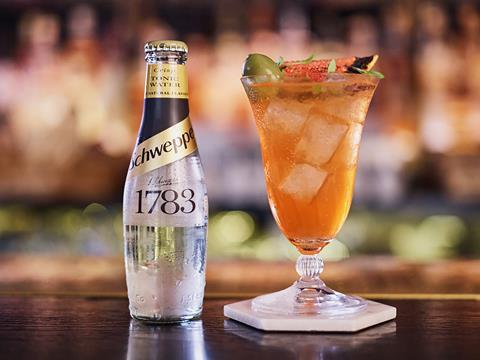 Coca-Cola has quietly pulled the plug on its posh tonic as Schweppes 1783 has been scrapped, barely two years after the label was launched. Coca-Cola has confirmed that the Schweppes 1783 brand was scrapped this year and the premium range is being sold under a new label, the Schweppes Signature Collection. (The Times £)
Price rises for clothing, food and furniture pushed up UK inflation slightly in October although it remains at a historically low level, according to official figures (The Financial Times £). Inflation rose faster than expected last month on the back of rising prices for clothing, food and furniture, official figures suggest (The Times £). UK inflation rose by more than expected in October, fuelled by the rising price of clothing and secondhand cars, according to official figures (The Guardian). Higher fashion and food costs have driven a larger than expected increase in the rate of inflation (Sky News).
Supermarkets are calling for a temporary exemption from health checks on certain food products entering Northern Ireland from Great Britain in order to prevent shortages there next year. (The Financial Times £)
A Treasury reversal on scrapping tax-free shopping would lead to the UK handing visitors from the EU a subsidy of almost £1bn-a-year, Whitehall officials have claimed. (The Telegraph)
British Land said it has sold more than £400m of retail properties since the pandemic erupted and plans further disposals, as the FTSE 100 group revealed the damage the crisis has inflicted on its portfolio (The Financial Times £). The new chief executive of British Land plans to convert shops and car parks into warehouses and delivery centres after announcing a £837m fall in the value of its shopping centres and offices in only six months (The Times £). British Land has become the second major property company to write down the value of its portfolio by almost £1bn after the Covid-19 pandemic led to a sharp fall in the rental income it receives from retailers (The Guardian).
The FT has published a special report on Sustainable Food and Agriculture. Topics include whether carbon labelling soon become routine, how the pandemic has prompted a rethink of food supply chains, venture capital floods into food-tech and how tech start-ups are tackling mountain of food waste. (The Financial Times £)
The Times writes the Primark has limited the coronavirus damage for Associated British Foods. "While it is disappointing that Primark's low-cost model means that running an online operation is not viable, it has shown its ability to restore trading levels swiftly, while the diversity of the wider group also has played a part." (The Times £)
The Guardian writes that McDonald's launch of the 'McPlant' burger is a step to a greener world. The fast food giant sells 75 burgers every second. Its embrace of plant-based meat alternatives could make a real difference. (The Guardian)
— to www.thegrocer.co.uk