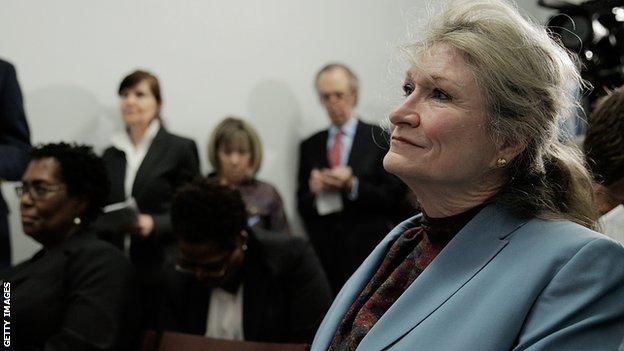 Alice Hoagland never forgot the last time she spoke to her son Mark Bingham. It was 11 September, 2001 – and he was calling from a hijacked plane.
"He said he was on United Flight 93, and that there were three guys who had taken over the aircraft," she told the BBC on the day after the attacks.
"I asked him who these people were, but he seemed distracted and didn't hear the question, then he came back on and said 'it's true'.
"I told him I loved him, and then it went dead."
United 93 crashed into a field in Pennsylvania, killing all on board.
When the 9/11 Commission Report was published in 2004, it told how phone calls to and from the plane, as well as recorded conversations from inside the cockpit, showed a group of passengers had rushed the door. They were on the verge of taking control back from the hijackers when the plane went down.
Mark Bingham was one of the passengers who led the revolt. He…
— to www.bbc.co.uk