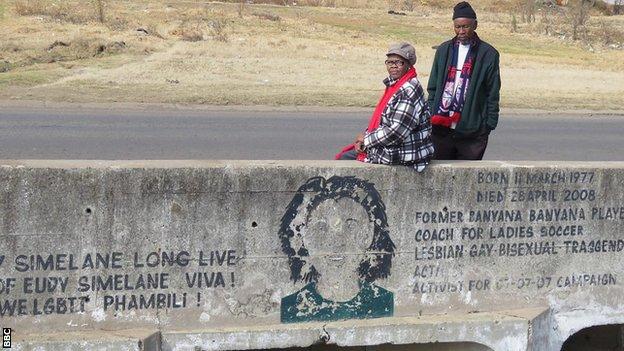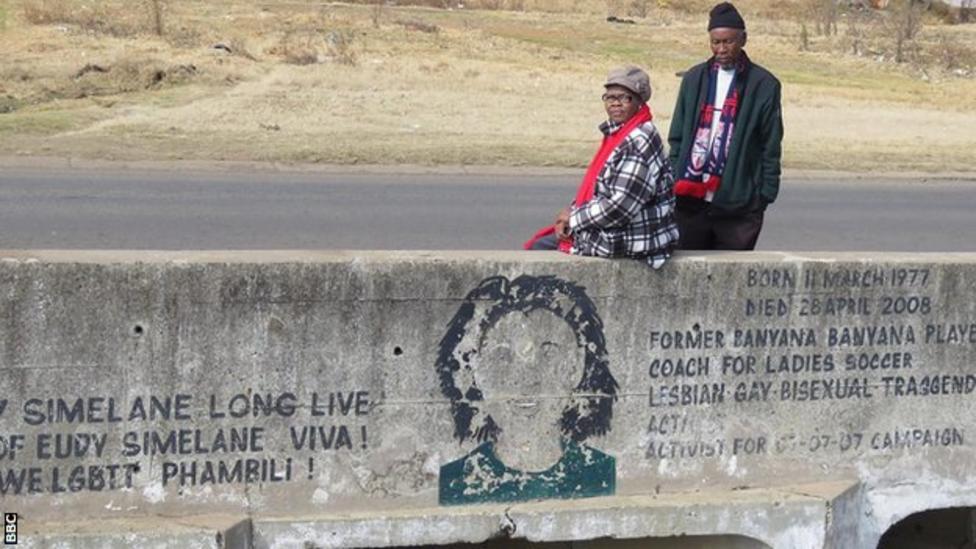 Warning: This article includes references to sexual assault and violent crime.
An international footballer, coach and aspiring referee, Eudy Simelane dedicated her life to the sport.
She was one of the first openly gay women to live in her township of Kwa-Thema in South Africa and was a well-known LGBT+ activist.
But because of her sexuality, Simelane was brutally raped and murdered in 2008, aged just 31.
This is the story of her life and how the legacy of her death is still impacting South African society.
'She was a diamond'
Simelane was born on 11 March 1977, in Kwa-Thema, a township in the Gauteng province, south east of Johannesburg.
Her interest in football started when she was only four years old, demanding her brother Bafana always took her to practice with him despite it not being a sport commonly played by women at the time.
Passion soon became dedication as she honed her skills daily.
"Five…
— to www.bbc.co.uk