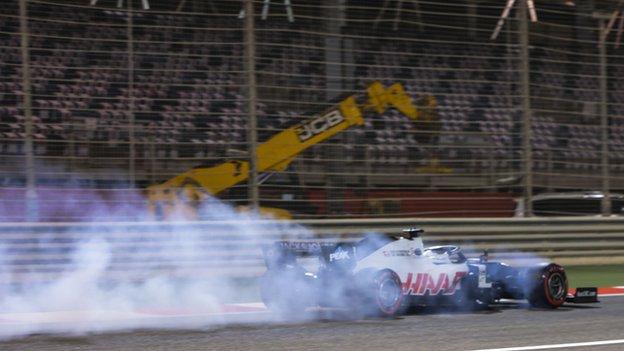 Alexander Albon suffered a heavy crash in second practice at the Bahrain Grand Prix, leaving his Red Bull career hanging by a thread.
The British-Thai driver is trying to prove to Red Bull that he deserves to be kept on for 2021.
But his crash, in which he was uninjured, was the latest in a series of incidents that are undermining his case.
World champion Lewis Hamilton was fastest from Red Bull's Max Verstappen.
Albon lost control at the final corner when on his qualifying simulation run, sliding wide, over-correcting the car and then flicking back the other way into the barriers, wiping out the right-hand side of the car and giving the team a long repair job overnight.
At the time, he was 0.7 seconds slower than team-mate Max Verstappen and trying to improve.
The incident followed spins during the past two races in Turkey and Italy, both times when he was running in a strong points position.
Red Bull…
— to www.bbc.co.uk