3 things to know:
Key metrics continue to show improvement

Daily vaccination trend ticking upward, with nearly 40K doses reported administered Sunday

Minnesota ranks 24th among states in per capita vaccine doses administered
---
Updated: 11:36 a.m.
Nearly 12 percent of Minnesota residents have now received at least their first dose of a COVID-19 vaccine, as the pace of vaccinations in the state continues to tick upward.
State health officials on Sunday reported nearly 39,000 more vaccine doses administered — the fourth-biggest single-day total on record. It was a drop from Saturday's total — but slightly ahead of what was reported last Sunday.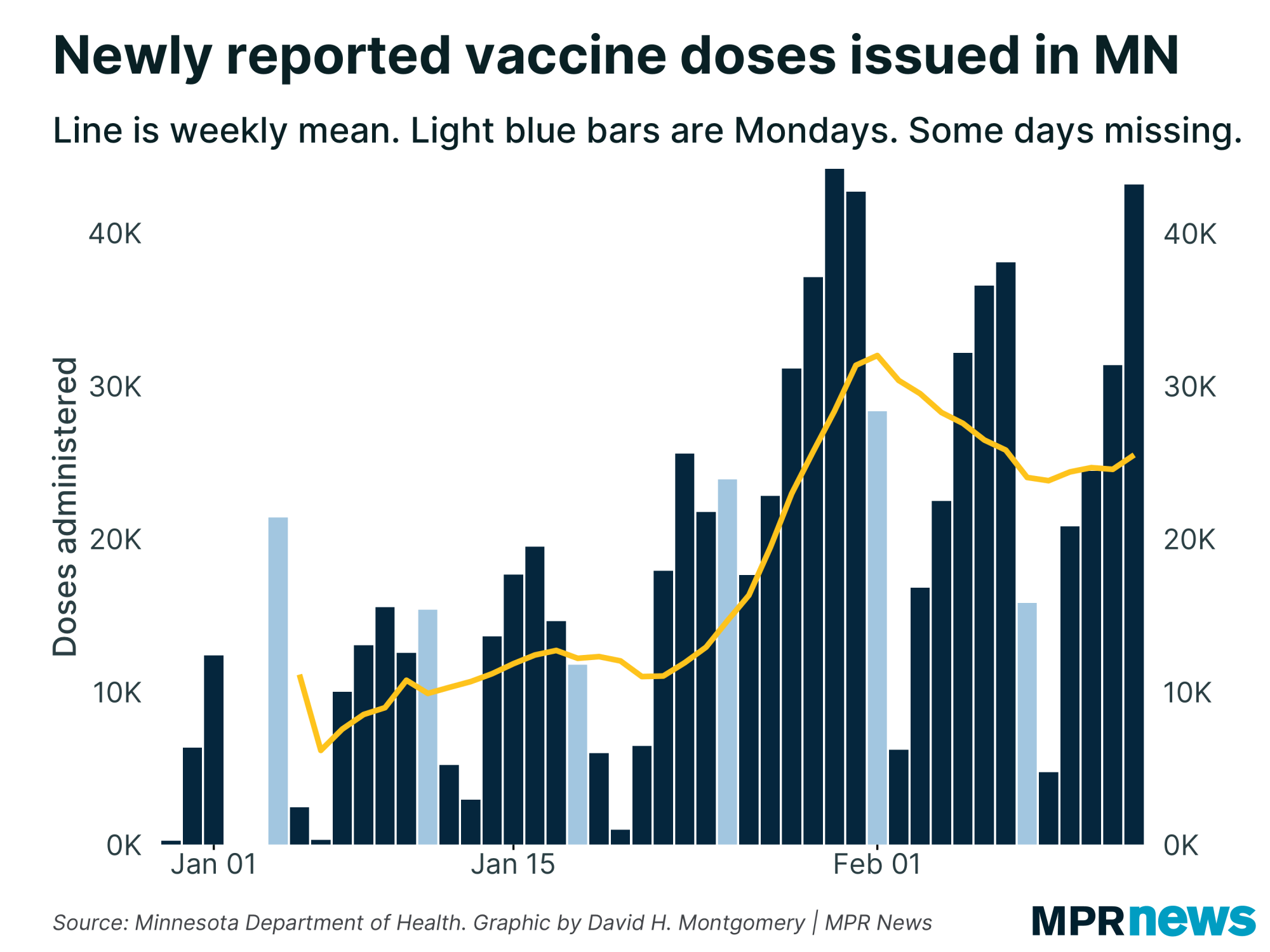 Minnesota now ranks 24th among states in doses administered per 100,000 people, according to data collected by the federal Centers for Disease Control and Prevention. That's up from 28th the previous day. With federal vaccine shipments rising, the pace of vaccinations may increase in the coming…
— to www.mprnews.org