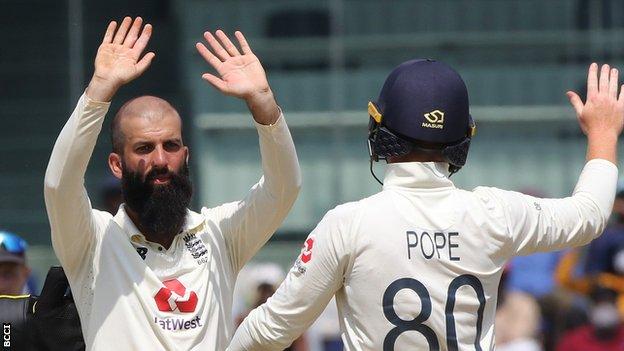 All-rounder Moeen Ali has chosen to miss England's final two Tests of the tour of India.
He returned match figures of 8-226 in the 317-run defeat in the second Test in Chennai, his first Test since August 2019.
The 33-year-old contracted coronavirus on the tour of Sri Lanka in January and spent 14 days in isolation.
"Moeen has chosen to go home. It's come to a point where he wants to get out of the bubble," said captain Joe Root.
"This tour has been really difficult for him, dealing with Covid and being in his room for such a long period of time.
"We said at the start if players feel like they need to get out of the bubble that would be an option, and it's important we stand by that."
Moeen departure 'absolutely staggering'
England have implemented a rotation policy to help manage players' workload in a busy year that includes a possible 17 Tests and a Twenty20 World Cup.
They are also mindful of…
— to www.bbc.co.uk