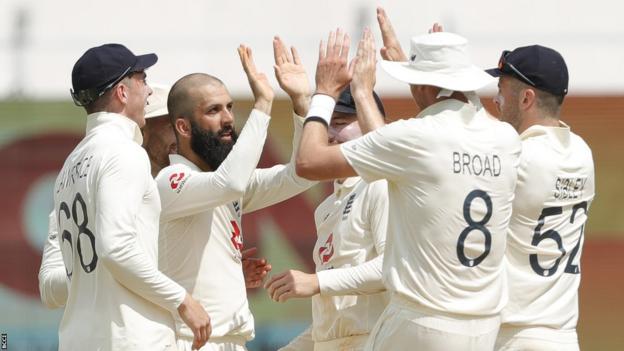 Coach Chris Silverwood has apologised to all-rounder Moeen Ali for the manner in which England confirmed he will miss the final two India Tests.
Captain Joe Root said Moeen had "chosen" to leave, although his exit had been planned for some time.
"We are sorry the impression we gave was that Moeen is being treated differently to other people. He isn't," said Silverwood.
"The decision for him to go home was ours and we will own that decision."
It had been planned for Moeen, 33, to miss the final two Tests in Ahmedabad, but England approached him over staying in India on the fourth day of the second Test in Chennai.
After it was decided that Moeen would leave, Root told the media following England's 317-run defeat: "It's come to a point where he wants to get out of the bubble."
Realising he had not expressed himself clearly enough, Root reiterated his support for Moeen going home in a conversation…
— to www.bbc.co.uk