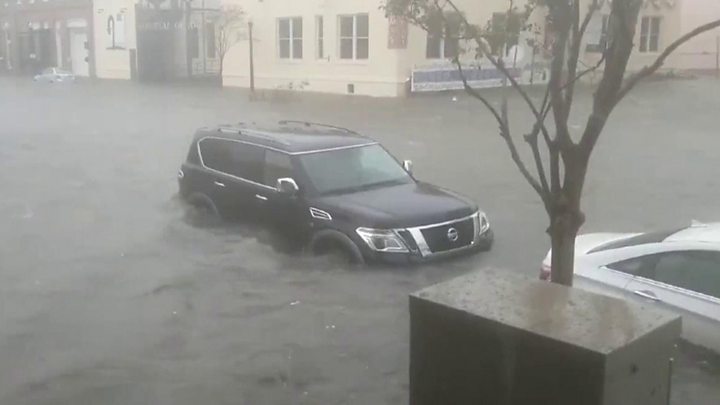 Hurricane Sally has crashed into the southern US in slow motion, bringing torrential rain and storm surges, smashing boats and breaking bridges.
It made landfall as a Category 2 and although now a tropical storm, its glacial pace means there are still warnings of danger to life.
Pensacola, Florida, was badly hit, with a loose barge bringing down part of the Bay Bridge.
There are also storm surge warnings for Alabama as Sally heads north.
At 16:00 local time (21:00 GMT), Sally was 55 miles (88km) north of Pensacola and close to the Alabama border. Its 7mph speed in a north-easterly direction is almost a sprint – at one point it was 3mph.
Sally made landfall at Gulf Shores, Alabama, at 04:45 local time on Wednesday, with maximum wind speeds of 105mph.
The latest speeds are put at about 60mph, but it has been the…
— to www.bbc.co.uk