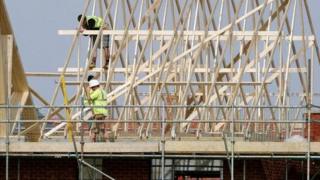 The government will face pressure over proposed changes to the planning system in England later when MPs debate a new formula for assessing housing need.
Tory backbenchers have expressed concern about the formula, which analysis says could see big rises in the number of new homes for some areas.
Conservative MP Bob Seely said the plan would "hollow out our cities and suburbanise the countryside."
The government said the plan was "still part of a consultation".
But a spokeswoman for the Ministry of Housing, Communities and Local Government (MHCLG) said they needed to make sure the formula was "set up to deliver the new homes the country needs".
MPs will debate Mr Seely's motion on Thursday afternoon, which urges the government to delay the introduction of the new system until the Commons has a chance to fully debate and hold a meaningfully vote on it….
— to www.bbc.co.uk