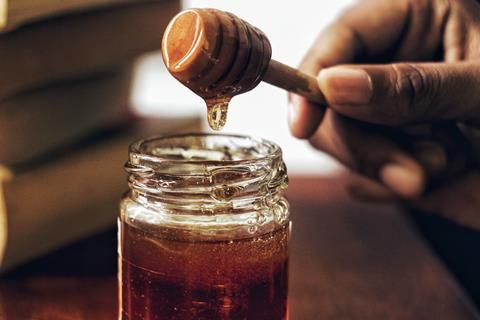 The Covid pandemic is causing a rise in global food fraud, a report by the government-backed Food Authenticity Network has found.
Analysis by the network found a 37% rise in food fraud cases taken from both official sources and media reports, when comparing the first half of 2020 to the same period in 2019. The worst hit categories were spirits, wine and honey.
Adulteration cases increased by 30% and counterfeit incidents by 47%.
The situation could be even worse, given the current reduced regulatory oversight globally, the report notes. "It is likely that the true impact of Covid-19 on the incidence of global food fraud will not be known until full resumption of regulatory surveillance worldwide," the report states.
Despite the shocking percentage figures, the actual number of incidents remains small, giving a "distorted impression" said FAN. Incident count rose from 235 in the first half of 2019 to 325 in the first half of 2020.
"It is reasonable to assume that the pandemic played some role in the observed increase," the report says.
The analysis does not separate data from the UK, but in an assessment late last year by the National Food Crime Unit and the Scottish Food Crime and Incidents Unit it was predicted the impact of the pandemic on food fraud would be limited locally.
Noting lockdowns had led to "temporary reductions, or cessation, of some audits and inspections, and the introduction of remote audits" which appeared to "provide the perfect environment for those seeking to commit food crime", the assessment found "evidence of criminal exploitation has been limited". However, Professor Chris Elliott, director of the Institute for Global Food Security, said he believed 2021's assessment "will tell a different story".
Research by the Wageningen Food Safety Research Institute, published in October, found food supply chains were increasingly vulnerable to fraud as a result of the disruption caused by the pandemic.
"All food supply chains are impacted in a negative sense," the research notes. "Most widely spread effects are expected for the animal production chain networks, with fraud vulnerability of these networks, which had a high baseline prior to the pandemic already, further increasing."
Europol said that its annual Operation OPSON which targets trafficking of counterfeit and substandard food and beverages, last year "found a new disturbing trend" in the infiltration of low-quality products into the supply chain. It said this development was "possibly linked" to the pandemic.
"As countries around the world continue their efforts to contain Covid-19, the criminal networks distributing these potentially dangerous products show only their determination to make a profit," said Jürgen Stock, Interpol secretary general at the time. "The scale and variety of food and drink seized during this operation serves as a reminder for members of the public to be vigilant about what they buy, and the need for continued vigilance and action by law enforcement."
— to www.thegrocer.co.uk