The easing of lockdown restrictions in England and Scotland means from Monday spectators will be allowed back on racecourses in limited numbers for the first time in five months.
Courses in England can accommodate up to 4,000 people or 50 per cent of capacity, whichever is smaller, so numbers will vary from course to course, while bigger venues may be allowed up to 10,000, a figure Royal Ascot is seeking for its meeting beginning on June 15.
In Scotland tracks can host a maximum of 500 seated – or 250 standing – spectators, although racecourses can negotiate with local authorities for potentially larger crowds. Musselburgh will be the first course to host paying spectators on May 25 with Ayr remaining behind closed doors this week.
Here is everything you need to know.
---
Where are the first meetings?
Carlisle and Redcar race on the Monday afternoon while Windsor and Leicester host evening meetings. On Tuesday, Brighton, Nottingham, Wolverhampton, Hexham and Huntingdon are all in action.
On Thursday, May 20, paying spectators will get their first view of some quality action with Sandown hosting Listed events before some good weekend cards.
On Friday, June 4, Epsom hosts the first of its two Classics, the Cazoo Oaks, with the Cazoo Derby 24 hours later. Tickets are already sold out for both days after a ballot.
Will I be able to buy tickets on the day?
No, you cannot just rock up. Tickets must be purchased in advance. This is to comply with government guidance and test and trace regulations.
The best way to purchase tickets is to visit the relevant racecourse website to check for prices and availability, or to ring up the track you would like to attend.
What are the guidelines?
As a rule, racecourses will not be checking temperatures of spectators on arrival, but local variances may occasionally apply. Face coverings will be needed in the parade ring and indoors, but will no longer be mandatory in other outdoor areas on course.
Will on-course bookmakers be back on tracks?
Yes, courses will be allowed to host bookmakers as well as offering Tote betting. The number of pitches will vary according to each track's capacity, but cash will be accepted.
Will anything change?
For those who have been able to attend while racing has remained behind closed doors, namely racing professionals and owners, there will be one major change as owners will once again be allowed into the paddock.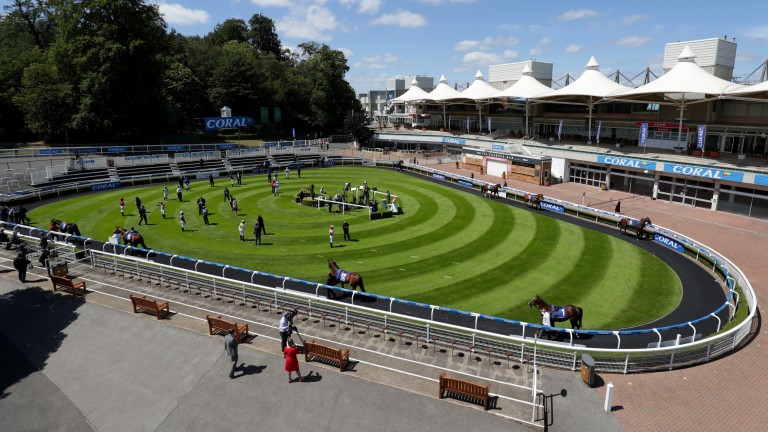 Where the grass is greener: owners can now enter the paddock
David Davies/Pool
Can I buy food and drink?
Food and drink will be available from facilities in the racecourses and tables and chairs provided. While the substantial meal rule is no longer enforced, customers must be seated when drinking alcohol. Some tracks will only be accepting card payments so make sure to check in advance.
When will restrictions ease further?
That depends on the individual governments, but in England the provisional date for most remaining social restrictions to be lifted is June 21, hopefully meaning the return of big crowds as a joint statement from racing's major stakeholders last week said they will press for a return to full attendance at the next stage of the government's roadmap.
However, UK prime minister Boris Johnson warned on Friday that the new Indian variant of Covid-19 could pose "serious disruption" towards moving to that step.
How about Wales and Ireland?
The Welsh government is considering pilot events featuring between 200 and 1,000 spectators for early June with Glamorgan's four-day county championship cricket match and the Wales v Albania football international the front-runners, although no racing fixtures are thought to have been identified.
Northern Ireland's two tracks are part of the all-Ireland governance of racing and thus remain behind closed doors for now. Taoiseach Micheal Martin has suggested crowds will be trialled at a number of sporting events this summer, and Galway has put itself forward to be part of that pilot at its seven-day festival beginning on July 26.
---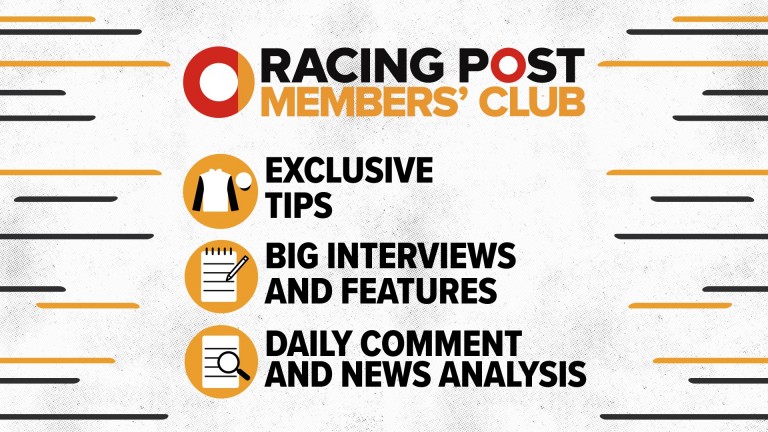 John Lewis (Analysis Editor Newspresslive )
---