By Jenny Hill
BBC Berlin correspondent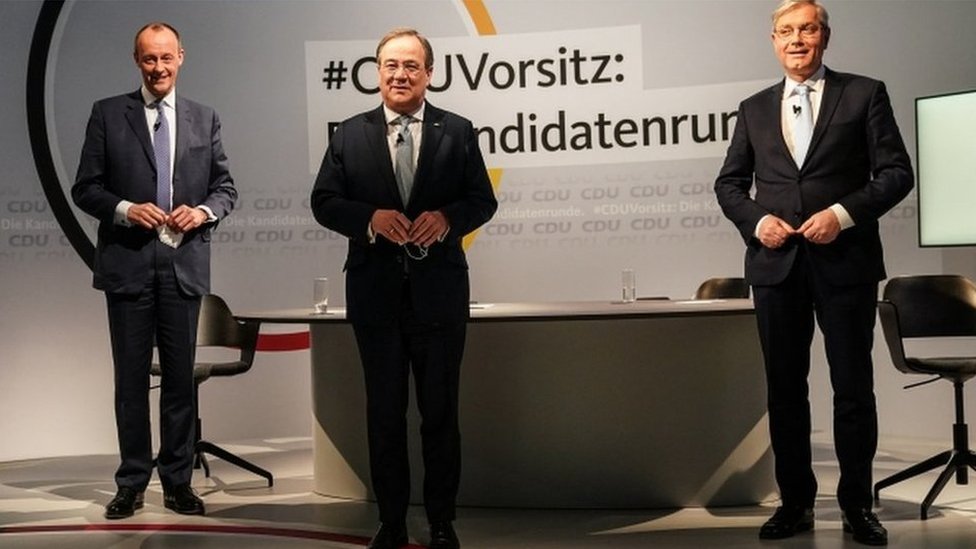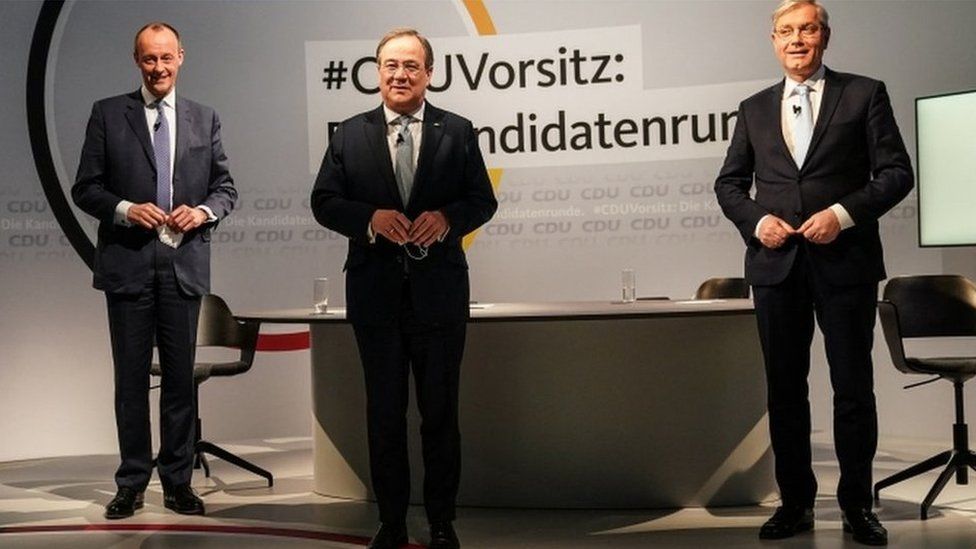 Angela Merkel has long dominated European and international politics. But this autumn, after 16 years in office, the German chancellor will stand down, leaving her party with the difficult task of finding a replacement. The process begins in earnest this weekend with the election of a new leader for her Christian Democrat CDU.
Many complain that the field of candidates is rather narrow. And, at first glance, the three straight, white, middle-aged men do appear somewhat indistinguishable. They all hail from the same region, North Rhine-Westphalia, and each has a law degree.
— to www.bbc.co.uk