Alberto Minguela, manager of research and innovation at HSSMI writes for Air Quality News about the importance of re-purposing lithium-ion batteries in electric vehicles to keep new transport methods sustainable.
The next decade is crucial in meeting the UK's goal of net-zero by 2050. Many worldwide brands are recognising that change is necessary and are pledging to act, setting goals and focusses that encourage consumers to do the same.
The transport sector has taken great strides to lead the charge on how we tackle the greater challenges that face our climate, and the future of mobility is truly innovative.
The increased pressure to move away from fossil fuels and internal combustion engines is driving the mass production of electric vehicles (EV) and their associated, predominantly lithium-ion, batteries (LIBs).
However, given these have an end of life, the focus now needs to be on how to recover their intrinsic value through recycling or repurposing.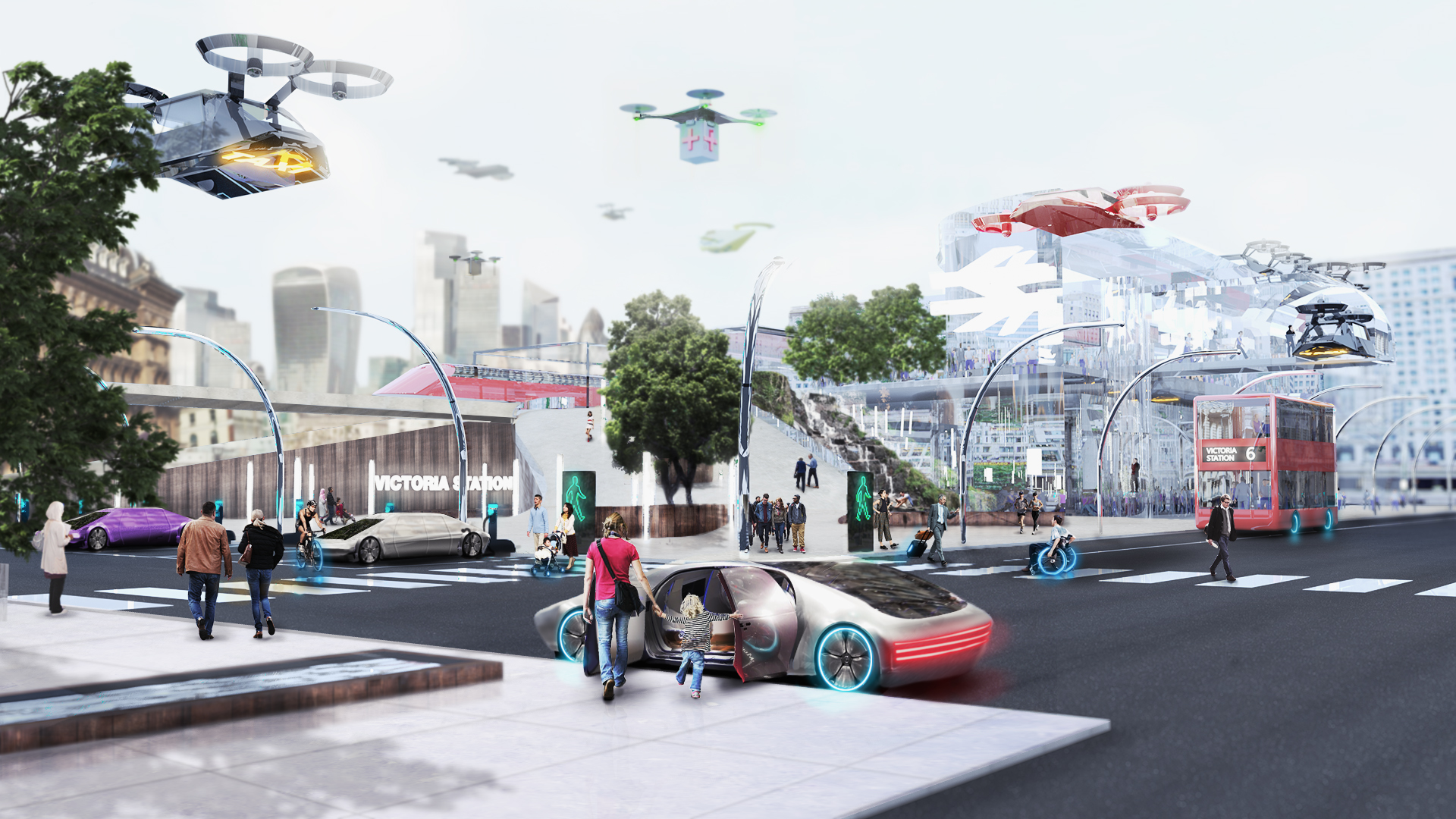 Whilst they offer a better alternative to petrol- and diesel-powered vehicles, batteries associated with EVs do have an earlier expiration date than petrol and diesel propulsion systems.
Furthermore, their highly complex chemical nature means they present a challenge when they reach their end of life, as such batteries in general pose a number of hazards at the recovery stage, from fire to corrosion. Because of these challenges, re-working EV LIB batteries and recovering their value is a complicated process, and this cannot be overstated.
By 2030, there will already be six million battery packs retiring from electric vehicles globally. Electric car batteries are no longer of use in EVs when they reach 70-80% capacity, which means they still have the potential for a second-life application.
Therefore, worldwide expectations are being set to accelerate EV battery recycling and other forms of recovery like remanufacture and repurpose. China is at the head of this race, recovering greater numbers of LIBs than the rest of the world combined.
Closer to home, HSSMI is developing strategies and concepts to reuse, remanufacture, or recycle batteries for solar, wind, rail and marine technologies here in the UK.
Not long ago, HSSMI won funding through the Faraday Battery Challenge, delivered by UK Research & Innovation (UKRI) – the government arm delivering £4.7bn of funding to support development and innovation in technology. The challenge aimed at catalysing the growth of a strong battery business in the UK.
HSSMI's fund-winning project, VALUABLE, seeks to create a new and complete end of life supply chain network within the UK by developing significant reuse, remanufacturing and recycling routes for 2nd life automotive Li-ion batteries.
This project, led by HSSMI, is a collaborative effort from UK-based organisations Aceleron, Aspire Engineering, Envaqua Research, Tevva, National Physical Laboratory and University College London.
By creating a circular economy and keeping the technology within the UK, HSSMI aims to improve the sustainability of electric vehicle batteries exponentially whilst supporting the UK to spearhead a sustainable battery revolution getting ahead of competing nations.
The business has created strategies to repurpose the components from the end of life batteries to supply a global market estimated to be worth $30 billion by 2030 which is expected to also boost the UK economy by generating a possible 60,000 jobs by 2040.
The circular economy concept presents an interesting framework for approaching the end of life (EoL) decision-making process, with the aim of maximising the recovery of a product's inherent value.
Since modifications to a product and its process are difficult to implement once decided, original equipment manufacturers (OEMs) are first encouraged to thoroughly evaluate EoL already in the design stage.
Still, there are many opportunities to recover and maximise product value with the existing battery designs through reusing, refurbishing, remanufacturing, repurposing, and recycling.
They all have their associated benefits and challenges related to, for example, cost and complexity, and need to be closely evaluated by the OEM in order to make a decision.
As all EV batteries are banned from landfill or incineration, they will eventually be treated for metal/materials recycling. When the LIB is no longer usable or repairable, it must be sent to a recycling facility to recover its basic materials. Metals recovered include lithium, nickel, cobalt, manganese, copper, aluminium, and iron.
HSSMI aims to help manufacturers to understand which opportunities are available to them to maximise the recycling, re-manufacturing and re-purposing of end of life batteries.
HSSMI actively promotes circular economy practices in the manufacturing industry and works to guide and enhance the life-cycle strategic decision-making of companies at the point that it matters – the design stage. HSSMI offers EoL strategies, market and product considerations, including volume predictions, reliability, regulations and recommendations, to support the industry in its transition towards a circular approach, and in turn, reduce the cost and environmental impact.
Research and development have powered the ability to find sustainable solutions to successfully manage EV batteries EoL. The work committed to by HSSMI shows great leadership in the race for more sustainable living practices, and it's exciting to watch other industries work on their own journeys towards a better environment for all.
Tony Harper, Challenge Director – Faraday Battery Challenge comments: 'The UK is globally competitive in next-generation battery technologies.
'Many UK battery SMEs are leading in their fields, outperforming international enterprises which receive large commercial investment. Through the Faraday Battery Challenge, delivered by UK Research & Innovation (UKRI), the UK has developed institutions which will accelerate the advancement of emerging and next-generation technologies, including the UK Battery Industrialisation Centre (UKBIC) which is the first facility of its kind in the world.
'There is great opportunity for the UK automotive industry as it electrifies. It is predicted that 1.5 million electric vehicle batteries will be produced per year in the UK by 2040.
'To support this, approximately seven UK battery manufacturing facilities or 'gigafactories' are required. The Faraday Battery Challenge is working with other UK institutions, companies and potential investors to help accelerate Gigafactory plans in the UK.
'The electrification of the automotive industry alone has the potential to generate 78,000 jobs in the UK and there are also significant opportunities as other sectors – including aerospace, rail and marine – look to electrify. All of this relies on the UK developing world-class technology and a robust, local battery value chain.'
Photo Credit – Pixabay
— to airqualitynews.com