Fears have been raised that coronavirus is spreading faster than thought among children amid claims Scotland's schools are seeking to "mark down" the extent of Covid-19 self-isolation among pupils and that official figures should not be trusted.
First Minister Nicola Sturgeon told her daily briefing yesterday the benefits of schools staying open even in areas of Level Four restrictions "outweigh" the risk of transmission, echoing Education Secretary John Swinney's insistence earlier this week that they were "not significant for transmission of the virus".
Ms Sturgeon quoted a report by Public Health Scotland on Wednesday that showed that in the first nine weeks of term after schools went back in August there were 1,621 positive Covid-19 cases – 0.2 per cent of the 700,000 school pupils in Scotland.
But at Holyrood yesterday, Scottish Greens MSP Ross Greer warned the extent of self-isolation was being underplayed and that there are growing concerns that vulnerable teachers are "terrified" for their safety and being "bullied" into turning up for work by council chiefs.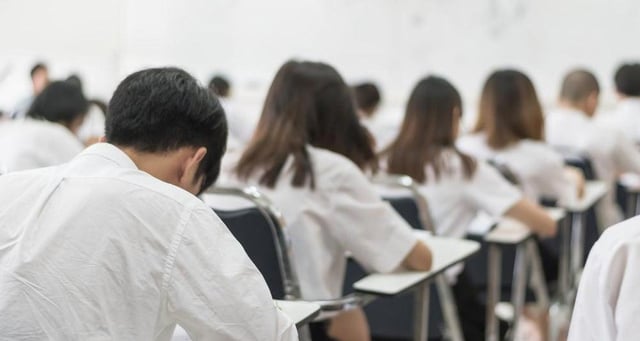 Schools have been back since August
According to official figures there are around 2,500 staff currently off school in Scotland, along with around 26,000 pupils.
Mr Greer told MSPs this was an "undercount", adding: "Pupils and staff who should be isolating are not and it's driving transmission.
"In at least one case teachers have told me of their school marking some self-isolating pupils as being absent for other reasons.
"I don't understand why, but it is happening – and the correspondence I'm getting is too widespread and too consistent to write-off as isolated incidents."
Teachers have even been told to "ignore" instructions from the Test and Protect app if they felt they are well, he said.
Mr Greer warned the description given by Government ministers about the situation in schools "does not match the reality" described by teachers.
— to www.scotsman.com