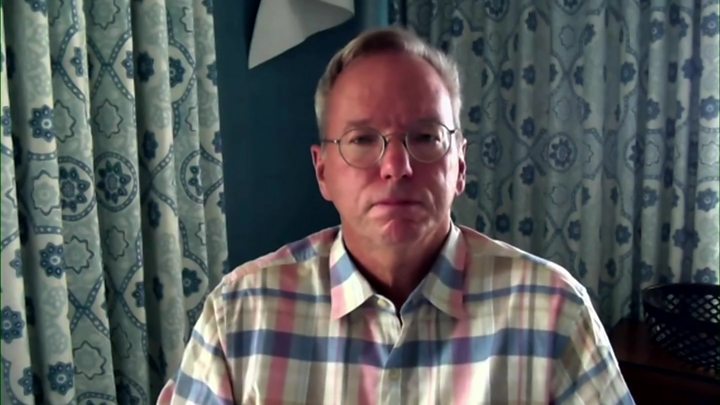 In the battle for tech supremacy between the US and China, America has "dropped the ball" in funding for basic research, according to former Google chief executive Eric Schmidt.
And that's one of the key reasons why China has been able to catch up.
Dr Schmidt, who is currently the Chair of the US Department of Defense's innovation board, said he thinks the US is still ahead of China in tech innovation, for now.
But that the gap is narrowing fast.
"There's a real focus in China around invention and new AI techniques," he told the BBC's Talking Business Asia programme. "In the race for publishing papers China has now caught up."
China displaced the US as the world's top research publisher in science and engineering in 2018, according to data from the World Economic Forum.
That's significant because it shows how much…
— to www.bbc.co.uk