Revival of two of Edinburgh's shelved tram lines has been signalled in a new Scottish Government transport blueprint.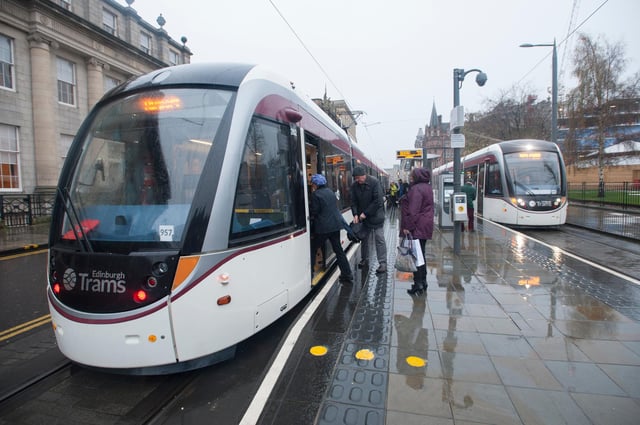 Trams could be extended in Edinburgh and re-introduced in Glasgow under the plans. Picture: Lesley Martin
A "mass transit" route that could be run by trams or buses on dedicated lanes features among Transport Scotland's 20 major project priorities.
It would link Granton with the city centre and the south east of the capital, following the path of formerly-planned routes.
A line between the northern suburb and Princes Street via Roseburn was abandoned when Edinburgh's tram scheme went massively over budget.
A metro line between Glasgow Airport and the city centre was proposed by the city's Connectivity Commission in 2019
Another, south from Princes Street past Edinburgh University to the south east was also ditched.
Transport Scotland said the line…
— to www.scotsman.com