By Steven McKenzie
BBC Scotland Highlands and Islands reporter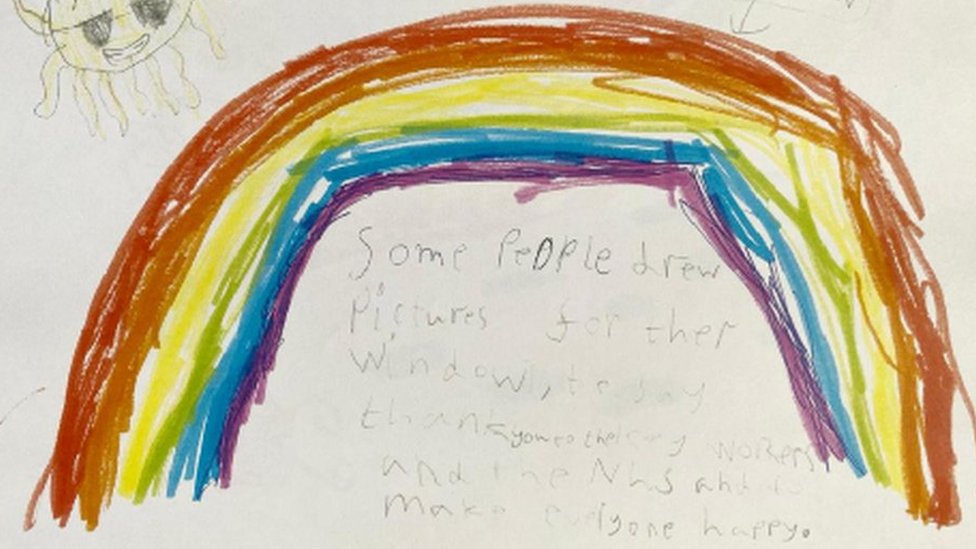 Letters written by young people in the Highlands have provided some powerful insights into the effects of the Covid-19 pandemic on their lives.
More than 180 took part in the Letters from Lockdown project – a competition run from April-June by Highland Children and Young People's Forum.
Children in pre-school, through to teenagers in secondary schools, submitted their thoughts and drawings to the project, which invited young people to write a letter to children of the future.
The youngest writers described the virus as "bad germs" and told of being "scared". They detailed how they had been unable to see grandparents, other relations and friends, and were unable to go to a park to play.
Bec, seven, wrote: "I don't like this virus. I don't. I don't. It's no fun. It's really not."
Older children commented on death rates, shielding and the government response, with many showing an interest in news, policy-making, scientists working on a vaccine, furlough and the loss of income.
Erin, 13, wrote: "I find lockdown quite scary as this disease can affect anyone and seeing the numbers of people who have the coronavirus and how many people have died from it, is frightening.
"I understand why we have to stay at home but I can't wait for when we are free to travel again."
Home learning was another theme, and there were mixed views on it. Some hated it, some loved it and most enjoyed aspects of it.
Helen, 14, wrote: "I don't have to feel so anxious all the time and I can actually get on with my work.
"I feel like I have learnt so much in such a short amount of…
— to www.bbc.co.uk