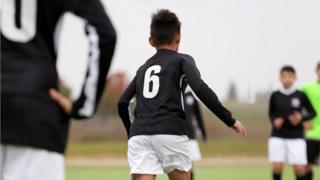 From Monday, Scotland's fight against coronavirus is a numbers game, and that magic number is six.
Six people, inside or out, is the maximum number allowed to meet, in a bid to cut the increasing transmission of coronavirus.
But with exceptions and implications for other existing rules, we try to answer your questions on what this means for you.
We have asked public health experts and checked the latest Scottish government guidance to answer your individual questions about the key areas affected.
What are the new rules?
The number of people who can gather together, indoors or outdoors, will be set at a maximum of six from two households.
The restrictions do not apply where there is other sector-specific guidance in force, for example for gyms, for childcare or for organised sports, and there will be some other limited exceptions for larger households, education, and places of worship.
But it does apply to hospitality where customers will also be asked to wear face coverings indoors at the times when they are not eating and drinking.
Where it doesn't apply is in areas already under additional local measures.
Glasgow, North and South Lanarkshire, East and West Dunbartonshire, Renfrewshire and East Renfrewshire have additional measures, where more than 1.75 million people are being advised not to visit other households indoors.
Family and children
Q: I have a big family, so there are six of us before we even meet anyone else. Can we see…
— to www.bbc.co.uk