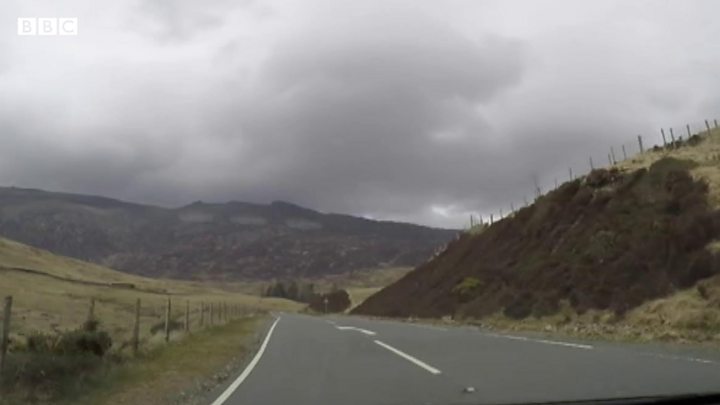 People making non-essential journeys and ignoring the government's "stay at home" instruction are "putting lives at risk", Wales' first minister has said.
Mark Drakeford said he is "concerned to hear that visitors are travelling to parts of North and West Wales.
"You will be fined by the police," he tweeted. "Please return home immediately and help save lives."
Highways officials have said traffic on Wales' busiest roads has almost halved.
UK ministers said their "stay at home" message was an "instruction, not a request" as the latest figures showed 4,313 people with Covid-19 have died in the UK, 154 of them in Wales.
But politicians fear some people are "flouting" government advice and have either travelled to Wales on holiday at the start of the Easter break or gone out to enjoy the warm weather.
"This is a national emergency not a national holiday," said Plaid Cymru leader Adam Price.
He called on the Welsh Government to introduce emergency legislation and "impose a full travel ban into Wales without an official permit or valid reason – including arrangements to prevent unnecessary travel within Wales too."
"I'm concerned to hear widespread reports of people dangerously flouting the guidelines and making non-essential journeys to their second homes ahead of the Easter break," Mr Price said on Twitter.
"Adding further pressure on already exhausted public services doing their best to save lives."
Traffic Wales said north Wales' main A55 road between Holyhead and Chester is 63% quieter than normal on Saturday.
When are people allowed to leave their homes?
Under the regulations, nobody may leave their homes "without reasonable excuse".
Reasonable excuses include:
Shopping for basic necessities such as food or medicine
To take exercise (the guidelines suggest once a day, and in Wales that is the law)
Seeking medical assistance, or to avoid injury or illness or to escape a risk of harm
Providing care or assistance to a vulnerable person, providing emergency assistance, or donating blood
Travelling to work or to carry out voluntary services, where it's not possible to do these from home
You can read more about the restrictions here.
That comes a day after they said traffic levels on the M4 motorway in south Wales is 46% less busy than usual around Newport.
Mr Drakeford's concerns come two weeks after large crowds were seen at leisure spots despite restrictions being in place.
The first minister had said it was no time to breach curbs "tempting as it may be" after he shut caravan parks and camp sites in a bid to stop tourists travelling to to them.
The crowds stayed away last weekend, with authorities saying people had "got the message".
North Wales Police tweeted that it had fined a number of motorists for non-essential travel but thanked the majority for not travelling.
South Wales Police officers in Swansea caught drivers making non-essential journeys and said they were receiving calls that "people were out and not adhering to the government rules".
Bute Park in Cardiff was the warmest place in Wales on Saturday as the Met Office said that a temperature of 15.6C was recorded there, while Kew Gardens in London was the hottest with 17.1C.
— to www.bbc.co.uk