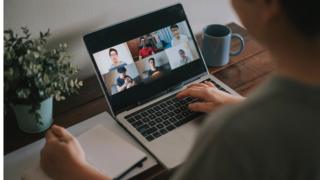 Customers of an internet provider paid about £350,000 in taxpayers' cash say they are having to work from friends' gardens to get decent wi-fi.
Carmarthen-based Bluewave promises to provide high speed broadband to people living in rural areas with poor signal.
But some customers have spoken of being without internet "for weeks" and the Welsh Government said it had received a "number of complaints".
Bluewave said it took customer complaints very seriously.
The company, which covers most of west Wales, advises new customers to apply for set up grants from the Welsh Government's Access Broadband Cymru scheme.
According to data seen by the BBC, 432 of their customers have applied for grant…
— to www.bbc.co.uk