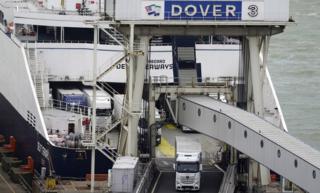 The UK's chief Brexit negotiator has said the government is not "scared" of walking away from talks without a trade deal ready to come into force in 2021.
David Frost told the Mail on Sunday the UK would leave the transition arrangement – which sees it follow many EU rules – "come what may" in December.
In contrast, he said Theresa May's team had "blinked and had its bluff called".
EU negotiator Michel Barnier has said he is "worried and disappointed" about a lack of concessions from the UK.
He was speaking after informal talks between the pair failed to find a breakthrough.
An eighth round of formal negotiations begins on Monday.
Both sides want a deal agreed next month in order to have it signed off by politicians on both sides of the Channel by the end of the transition period on 31 December.
Differences remain on issues such as fishing and the level of…