Bananaman to return
Bananaman could return to screens in a new series made by Disney's Fox
The Beano and Dandy comic strip character previously aired 40 animated episodes in the 1980s
Fox is now seeking potential UK writers to oversee the series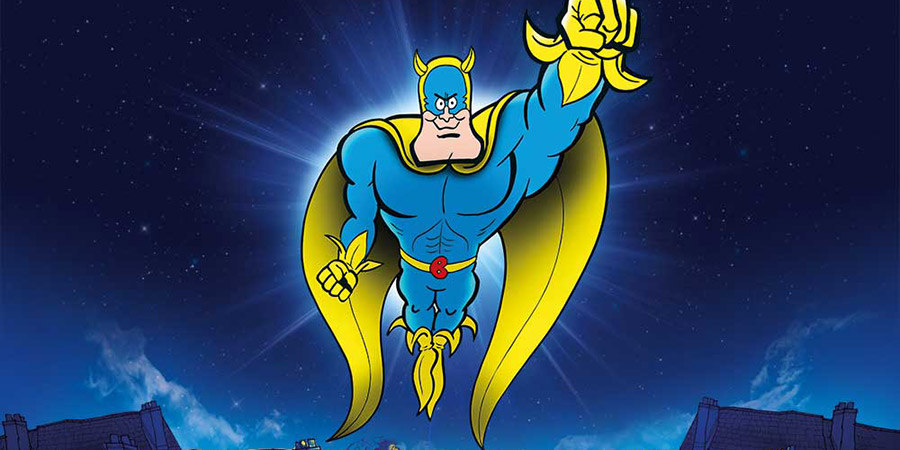 The character Bananaman looks set to return to television, in a new animated series in the US.
Trade magazine Broadcast reports that Disney-owned Fox Entertainment has secured the rights from Beano Studios to produce a new animated show featuring the famous character.
Details of a potential home for the show have yet to be revealed, but it could join the company's recently launched streaming platform, Disney Plus, which is known to be seeking international originals.
First seen in 1980 in the comic Nutty, before going on to be a strip in The Dandy and later Beano, Bananaman parodies superhero characters. The character was created by writers Steve Bright and Dave Donaldson with artist John Geering.
Focusing on Eric Wimp, the cartoons see normal schoolboy schoolboy Eric turn into a superhero whenever he eats a banana.
Between 1983 and 1986, the BBC broadcast a Bananaman cartoon series, which was voiced by The Goodies. The complete 40-part series has previously been released on DVD, and twelve of these episodes are currently available via Amazon Prime Video.
In 2014 a movie was mooted by DC Thomson, the publishers of The Beano, and Elstree Studios. However, the project appears to have stalled.
Meanwhile, London's Southwark Playhouse staged Bananaman The Musical during December 2017 and January 2018.
Michael Thorn from Fox Entertainment told Broadcast they were primarily looking for UK-based writers for the series. He explained: "Given Bananaman's relationship with its readers, maybe we will hook a big fish in the UK."
The new series is being made by Fox Entertainment and Bento Box Entertainment, producers of cartoon series Bob's Burgers,
---
For updates, click the button below.
The Ultimate Bananaman – 40 episodes on three discs!
This is 29, Acacia Road, and this is Eric, the schoolboy who leads an exciting double life. For when Eric eats a banana, an amazing transformation occurs. Eric is Bananman! Ever alert for the call to action.
Featuring the voices of Bill Oddie, Graeme Garden and Tim Brooke-Taylor.
First released: Monday 28th June 2010
It looks like you're not in the United Kingdom? Fear not! Almost everything can still be ordered.
Amazon UK
deliver internationally and you are in the same DVD & Blu-ray region as the UK.
— to www.comedy.co.uk