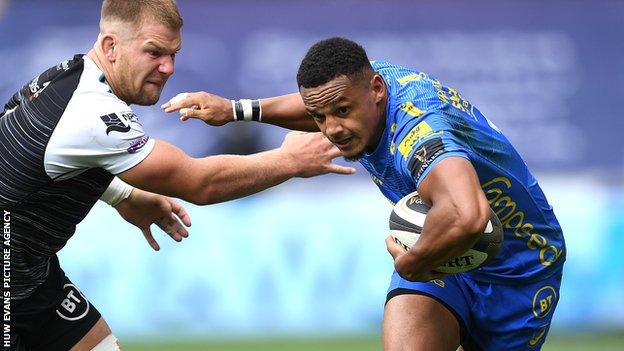 Dragons wing Ashton Hewitt would like to have a "constructive conversation" with the person who racially abused him on Twitter.
"If they get identified, I'd like to speak to the person," said Hewitt.
"I'm keen to find out who this is, to understand their mindset and see if I can have a constructive conversation."
He added: "I'd love to see the person behind that and see what influences their mindset and beliefs and morals and try to get to the bottom of it – let them understand how myself and other black people feel, how my family feel about the things they say in a way they target me, and other people.
"That's the only way, by talking about these things you're going to convince and educate people and help them understand how damaging their actions are.
"I have tried having conversations with trolls on twitter to get something real out of them rather than them baiting me and it has not worked so far."
The post was made after…
— to www.bbc.co.uk