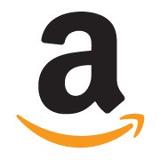 Amazon has announced plans to recruit 27,000 permanent and seasonal staff before the end of 2020.
The online retail giant has already created 3,000 new jobs in the UK this year and is now looking for a further 7,000 permanent staff to join their ranks.
The company has also announced plans to advertise 20,000 seasonal roles over the Christmas period of busy trading.
In total it will mean that Amazon has added 30,000 vacancies throughout 2020 and will have expanded its number of permanent staff in the UK to over 40,000.
The company will be recruiting at more than 50 locations around the UK so students have a great chance of landing one of the Christmas jobs in their area.
There is a very varied mix of roles on offer with Amazon saying they will be looking for pickers, packers & shippers as well as more experienced staff to work in engineering, finance, health & safety, HR and IT.
Announcing the thousands of new vacancies across the nation, the vice president of European…